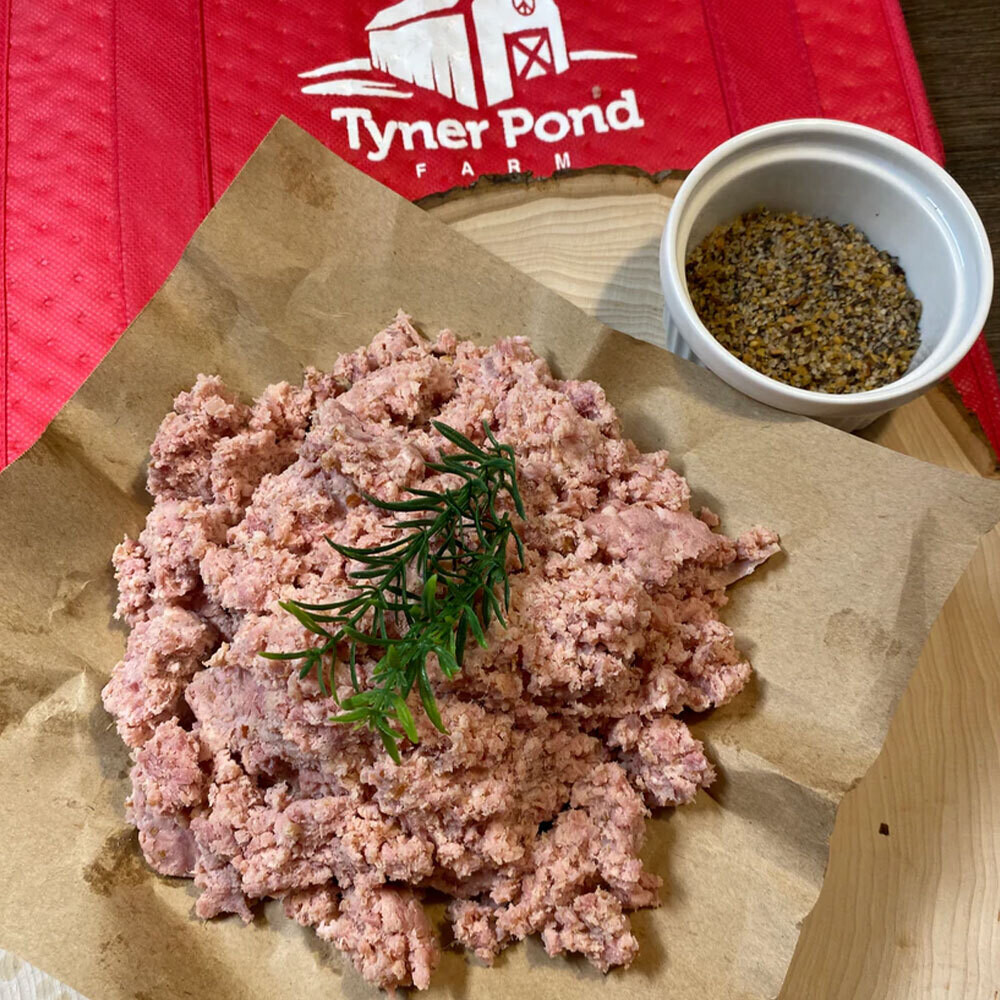 Ground Ham
P00061
Product Details
Ground ham from Tyner Pond Farm can be used in a variety of dishes, delivered for free in Central Indiana ground ham is perfect for Ham Salad. There are many other uses for Ground Ham including:
Ham and cheese omelette: Add ground ham to an omelette along with your favorite cheese for a delicious breakfast or brunch.
Ham and potato casserole: Combine ground ham with mashed potatoes, cheese, and a creamy sauce for a comforting and flavorful casserole.
Ham and pineapple pizza: Add ground ham to a pizza along with pineapple and cheese for a sweet and savory combination.
Ham and broccoli quiche: Use ground ham in place of bacon or other pork products in a quiche filled with broccoli and cheese.
Ham and pea pasta: Toss cooked pasta with frozen peas, ground ham, and a creamy sauce for a quick and easy dinner.
Ham and cheese sliders: Use ground ham in place of beef to make sliders topped with cheese and your favorite condiments.
Save this product for later